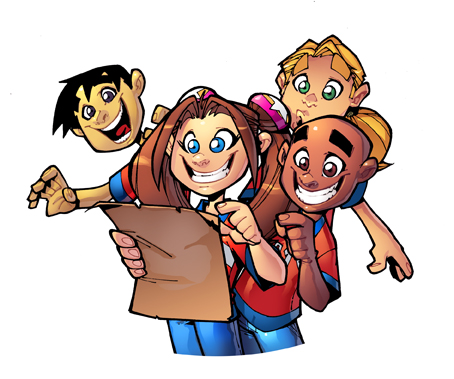 Our Mission
Zone01 Robotics is a Not-for-Profit Organization with four mandates related to the advancement of educational robotics in Canada:
Promote technology in education to help retain students;
Support teachers in the integration of robotics by tailoring programs throughout the educational years;
Facilitate and encourage interaction between educational robotics enthusiasts;
Develop and support robotics competitions in Canada.
ZONE01 Robotics programs are offered in both French and English.
International opportunities
What is WRO?
The World Robot Olympiad (WRO) is an international robotics competition gathering students from Grade 5 to university from over 50 countries. Year after year, nearly 20,000 teams compete in their home country to be selected for the WRO international final. Teams composed of 2-3 students and assisted by a coach develop their creative and problem solving skills through robotics challenges. Except for the Advanced Robotics category, WRO challenges are to be solved using mainly LEGO components.
During the competition, a surprise rule is announced to the teams so they can access bonus points, adding thrill to the challenges.
Zone01 Robotics is the WRO National Organizer for Canada. Every year, Zone01 Robotics publishes in January a modified version of the WRO challenges, adjusted so they can be solved in time for the regional events. Canada is the country where the national final takes place at the earliest date among all WRO participating countries.

Contact info: wro@zone01.ca
The first Canadian delegation was formed to compete at the 2014 International Final. Since them, Canadian teams have been representing their country at the International Final and also during other open competitions. Canadian teams have been or will be seen at the following events: 

- 2014 : WRO International Final - Sochi, Russia
- 2015 : WRO International Final - Doha, Qatar
- 2015 : World Robot Adolescent Contest - Beijing, China
- 2016 : WRO International Final - Delhi, India (to come)
- 2017 : WRO International Final - San José, Costa Rica 
- 2018 : WRO International Final - Chiang Mai, Thaïlande 
- 2019 : WRO International Final - Budapest, Hongrie 
- 2020 : WRO International Final - Montréal !!

Zone01 Robotics is growing the WRO program and is looking for new partners to hold Zone01/WRO events throughout Canada.